Step-By-Step Guideline: How To Launch A Successful E-Commerce Venture In Bangladesh
A new era of entrepreneurial opportunities has evolved in a place where vibrant culture and unwavering ambition thrive daily. An opportunity-rich country like Bangladesh has experienced a digital revolution that has changed the process of all sized businesses. There has never been a better time to begin the process of launching your own online e-commerce business in Bangladesh than it is today, in this exhilarating age of connection.
Imagine living in a society free from the restrictions of traditional shopping, where regional limits are nothing more than a thing of the past, and where your entrepreneurial spirit can flourish within an online ecosystem that is frequently developing. With the help of this article, you may discover the keys to success and learn how to successfully navigate Bangladesh's dynamic online e-commerce market. The power to reach millions of customers, both locally and internationally, lies at your fingertips now!
We'll take you on a transforming trip as we walk you through every step of beginning an online e-commerce business in Bangladesh. We have you covered whether you're a driven businessperson with a game-changing product or a budding visionary looking to tap into the enormous potential of the online market.
So be ready for an exciting journey as we walk you through the wonderful process of launching your very own online e-commerce business in Bangladesh. The future is here, and with our constant support, you'll be ready to take advantage of the digital frontier's limitless possibilities and forge a path to success.
What Is E-Commerce Business?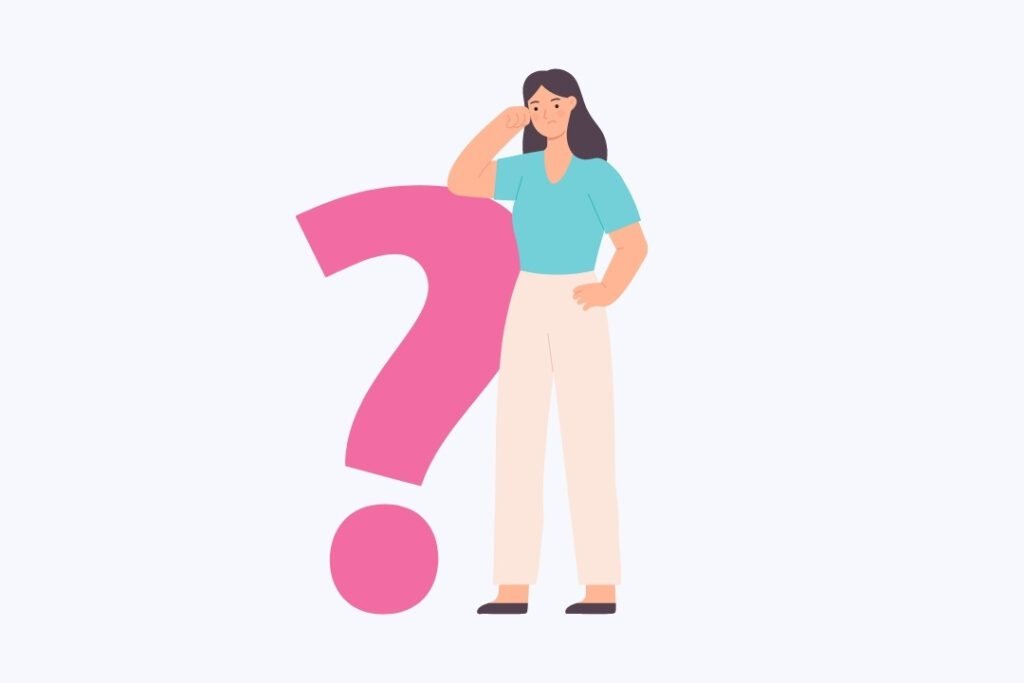 The term "e-commerce business" describes the sale or delivery of goods and services over the Internet. It includes the capacity to do business online, secure payment mechanisms, and online transactions. Knowing the different types of e-commerce in Bangladesh will help you make decisions based on your resources. Three sorts of e-commerce are currently common in Bangladesh, and they are as follows:
B2B (business-to-business)
B2C (business-to-consumer)
C2C: Consumer to Consumer
In terms of e-commerce, Bangladesh is a late bloomer in this industry. But within a short period of time, e-commerce experienced significant development.
E-Commerce May Become The Next Important Economic Growth Factor
There are about 700 e-commerce websites and 8,000 e-commerce pages on Facebook, according to the trade association for e-commerce in Bangladesh, the e-Commerce Association of Bangladesh (e-CAB).  Without a doubt, Facebook remains a well-liked medium f
Identify A Profitable Niche
Start gaining knowledge and learn of market trends, consumer wants, and competitor analysis to find a successful niche for an online store. Look for places where there is a lot of demand but little competition. Think about items or niche markets that serve a certain customer base. To determine interest and pinpoint problems, conduct keyword research and look at social media groups, internet forums, and consumer reviews.
 Examine the profit margins, customer retention chances, and scalability. Before investing considerable resources, validate your chosen niche by carrying out a small-scale test or demonstration.
Start by outlining your company's mission, target audience, and products or services. Identify competition, client preferences, and market trends by conducting market research. Establish your brand's identity and marketing tactics, such as social media presence and digital advertising. Create a thorough financial strategy that details launch costs, revenue expectations, and pricing tactics.
Describe your organizational structure, supply chain, and customer service procedures. A risk analysis and backup strategy should also be included. As your e-commerce firm develops, periodically examine and revise your business plan
First, select a unique and easily recognizable company name that accurately represents your brand. Once the name is known to be available, register the domain. The next step is to register your company with the relevant municipal or federal authorities in order to secure essential permits and licenses.
 If you intend to employ people, you must also apply for an Employer Identification Number (EIN) with the IRS. Finally, if your company will be offering taxable goods or services, you might want to file for a sales tax permit. These actions will aid in making sure that your e-commerce company is incorporated and prepared to run.
Build A Professional Website
A professional e-commerce website must be built on a platform that is both visually appealing and user-friendly as well as effectively displays products. To ensure connectivity with various devices, it should include secure payment channels, fast navigation, and responsive design. The website should have thorough product listings, in-depth product descriptions, top-notch photos, and client testimonials.
 Additionally, connecting order processing, customer service, and inventory management systems are essential for efficient operations. Implementing efficient marketing techniques and search engine optimization will assist draw in and keep clients, which will ultimately lead to business success.
Optimize For Mobile Commerce
Optimizing mobile commerce is essential for e-commerce businesses to capitalize on the growing number of mobile shoppers. This involves designing a mobile-friendly website or app with a responsive layout, fast loading times, and easy navigation.
 Implementing mobile payment options and streamlining the checkout process is crucial for a seamless mobile shopping experience.
Implement Secure Payment Solutions
For any e-commerce company, having safe payment solutions in place is essential. Businesses may guarantee the security of customer transactions and safeguard sensitive financial information by implementing dependable and strong payment gateways. To protect against unwanted access and fraudulent activity, encryption technology, tokenization, and secure authentication techniques like two-factor authentication are used.
 Additionally, adhering to industry norms like the Payment Card Industry Data Security Standard (PCI DSS) builds client confidence and reliability. Implementing secure payment solutions increases client confidence and promotes a secure and seamless purchasing experience while also safeguarding customer data.
Streamline Order Fulfillment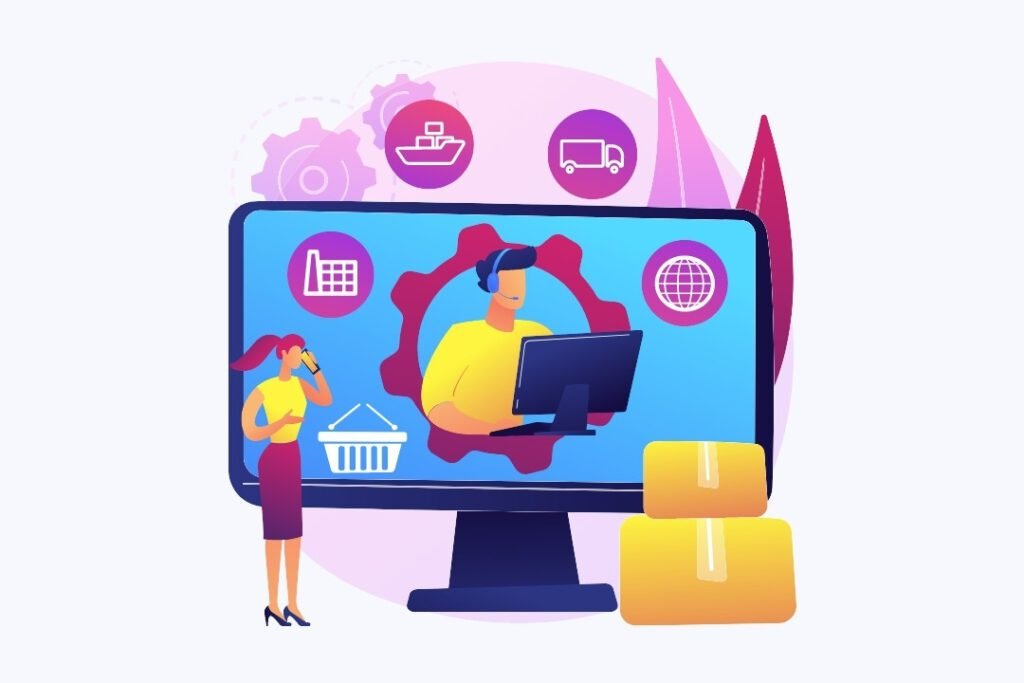 To achieve effective and timely product delivery, an e-commerce company must streamline order fulfillment. Businesses can eliminate errors, cut down on fulfillment time, and boost customer satisfaction by deploying automated inventory management systems, integrating with dependable shipping carriers, and improving order processing workflows.
Additionally, businesses are able to make wise judgments and continuously enhance their operations by using real-time order tracking and using data analytics to spot bottlenecks in the fulfillment process.
Provide Excellent Customer Support
Prioritize timely and clear communication if you want to offer exceptional customer care for your e-commerce business. Quickly respond to customer questions and difficulties, providing specialized help and successfully resolving problems. Implement a self-service and frequently asked questions helpdesk system that is user-friendly and simple to use. Develop the expertise, empathy, and initiative needed by your support staff to respond to client needs. Gather feedback frequently to pinpoint problem areas and continuously improve the quality of client service.
Monitor And Analyze Performance
You can learn a lot about the performance of your marketing initiatives, product offers, and entire company by carefully monitoring important indicators like revenue, conversion rates, customer acquisition, and website traffic. You may find areas for development, improve your website and marketing initiatives, and make wise decisions to promote growth and increase profitability using this data-driven strategy.
Continuously Evolve And Adapt
E-commerce is a dynamic industry, and staying ahead requires continuous learning and adaptation. Stay updated with industry trends, consumer preferences, and technological advancements. Innovate your product offerings, marketing strategies, and customer experiences to stay competitive.
Just keep in mind that operating an online business is not a simple or efficient approach to making money. It's simply a different kind of enterprise. As stated earlier, to help you in the most crucial areas, work with a business that will act as both a long-term technical and digital partner and not simply a one-time vendor.
 Relax, adhere to business fundamentals, and always give your customers the finest service or product possible. That would progressively carry out the tricks, and eventually, you would undoubtedly see the consequences.
Would you prefer to talk to someone?